The 4G car player head unit is designed for 11-13 Ford Mondeo models (2007-2010) and offers a range of advanced features. It runs on Android 10 and includes an 8-core processor for fast performance. With options for 2GB or 4GB of RAM and 32GB or 64GB of storage, you can choose the configuration that suits your needs. The unit supports Carplay and Android Auto for seamless smartphone integration. It also features a high-definition IPS display, GPS navigation, Bluetooth 5.0, and support for various audio and video formats. The inclusion of a 36-band DSP audiophile tuning system ensures excellent sound quality, and 4G network support allows for internet connectivity on the go. Overall, this car player provides a convenient and feature-rich multimedia experience for your Ford Mondeo.
Feature:
Android 10 Operating System: Enjoy the benefits of the latest Android version, including improved performance, enhanced security, and access to a wide range of apps and features.

High-Performance Hardware: Equipped with an 8-core processor and a main frequency of 2.2GHz, this car player delivers powerful performance for smooth operation and multitasking. Choose between 2GB RAM and 32GB storage or 4GB RAM and 64GB storage options based on your needs.

Carplay and Android Auto Support: Seamlessly integrate your smartphone with the car player using Carplay or Android Auto, allowing you to access your favorite apps, make hands-free calls, send messages, and enjoy music while keeping your focus on the road.

Enhanced Audio Experience: The built-in 36-band DSP audiophile tuning, coupled with the ST7850 power amplifier, provides superior sound quality and amplification, making your music sound richer and more immersive.

4G Network and Connectivity: Stay connected wherever you go with support for 4G full network and mobile phone traffic cards. The car player also features wireless WiFi signal networking, allowing you to access the internet and download apps on the go.
Specification:
1. Android version: Android 10
2. Core: 8 cores Main frequency: 2.2GHz
3. Memory: 2G+32G/4G+64G Option
4.Support Carplay and Android Auto.
5. Built-in: 36-band DSP audiophile tuning using ST7850 power amplifier (sound effect power is amplified twice as much as ordinary power amplifiers)
6. Network: Supports 4G full network, supports mobile phone traffic cards, and supports wireless wifi signal networking
7. Radio: FM/AM/RDS optional (DAB+) European digital radio (Just for European customer)
8. Bluetooth: MT6631 Bluetooth 5.0
9. Display: Digital high-definition IPS display optional/Resolution: 1024*600/Touch screen: Multi-touch/Material: 2.5D tempered glass screen.
10.GPS: MT6631 GPS+Beidou/Glonass Russia
11. Map type: Google Online/IGO/Sygic/Leke Navigation King/papago/etc. Android online and offline maps
12.APK application: supports download and installation
13. Audio format: MP3.FLAC.APE.WMA.WAV.AAC.AMR, etc.
14. Video formats: AVI, ASF, MP4, MOV, MPG, MPEG1/2/4, VOB, MKV, FLV, TS, WMV, RMVB, 3GP, 1080P, etc.
15. European digital broadcasting: DAB+ optional
16. Reversing audio and video: yes
17. Brake reminder function: Yes
18. Steering wheel control function: Yes
19.Reset button: Yes
20. Button: touch button
21. Language: supports multiple languages
22. Complete machine list: main unit, accessory cable package, special box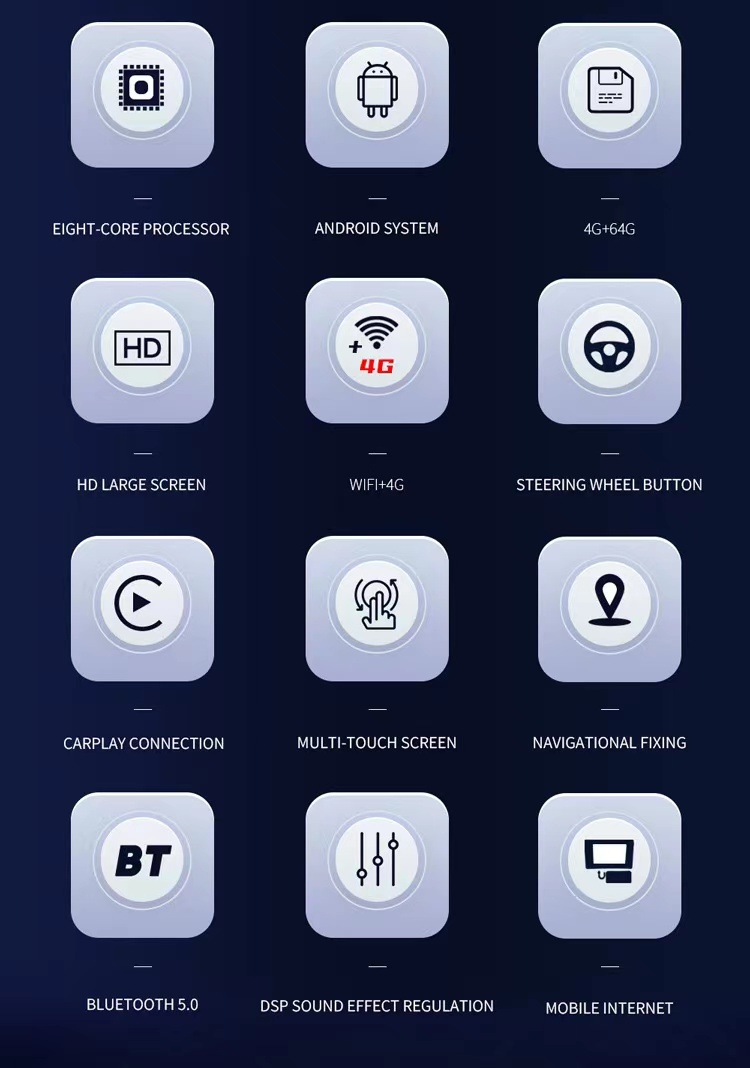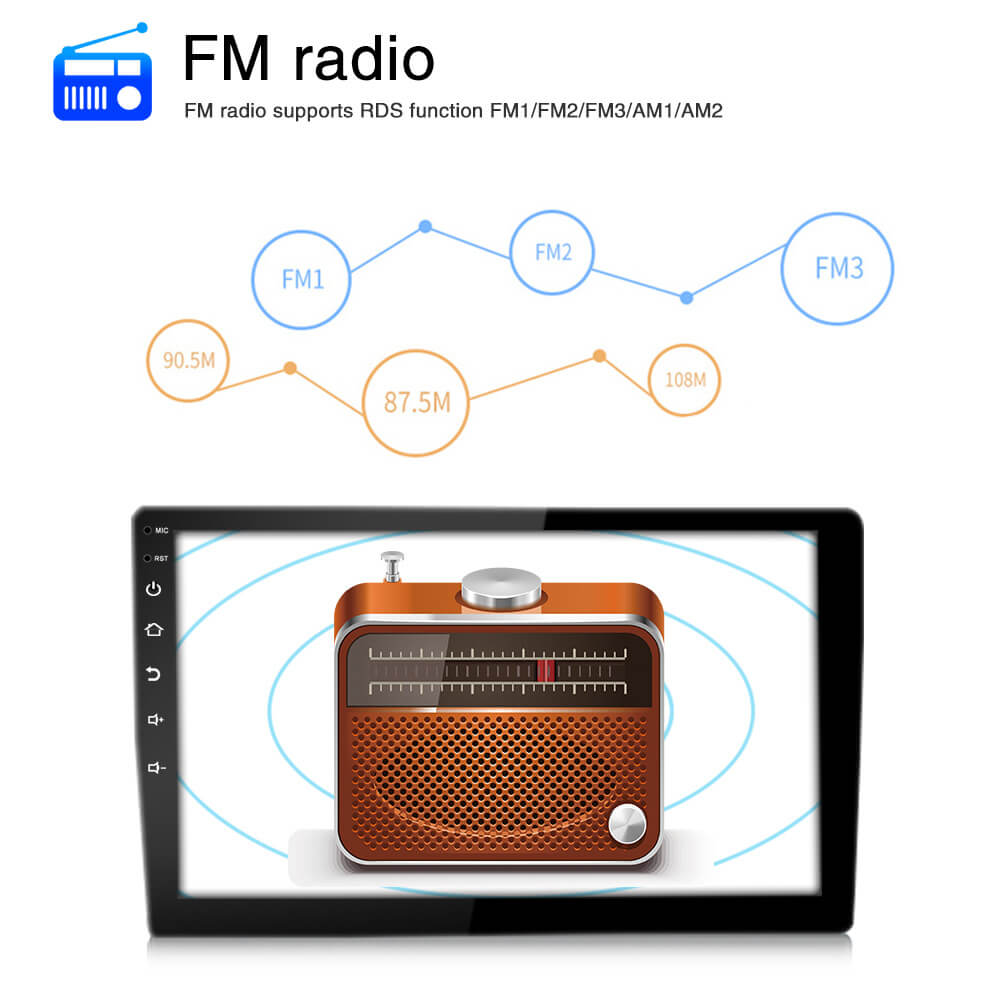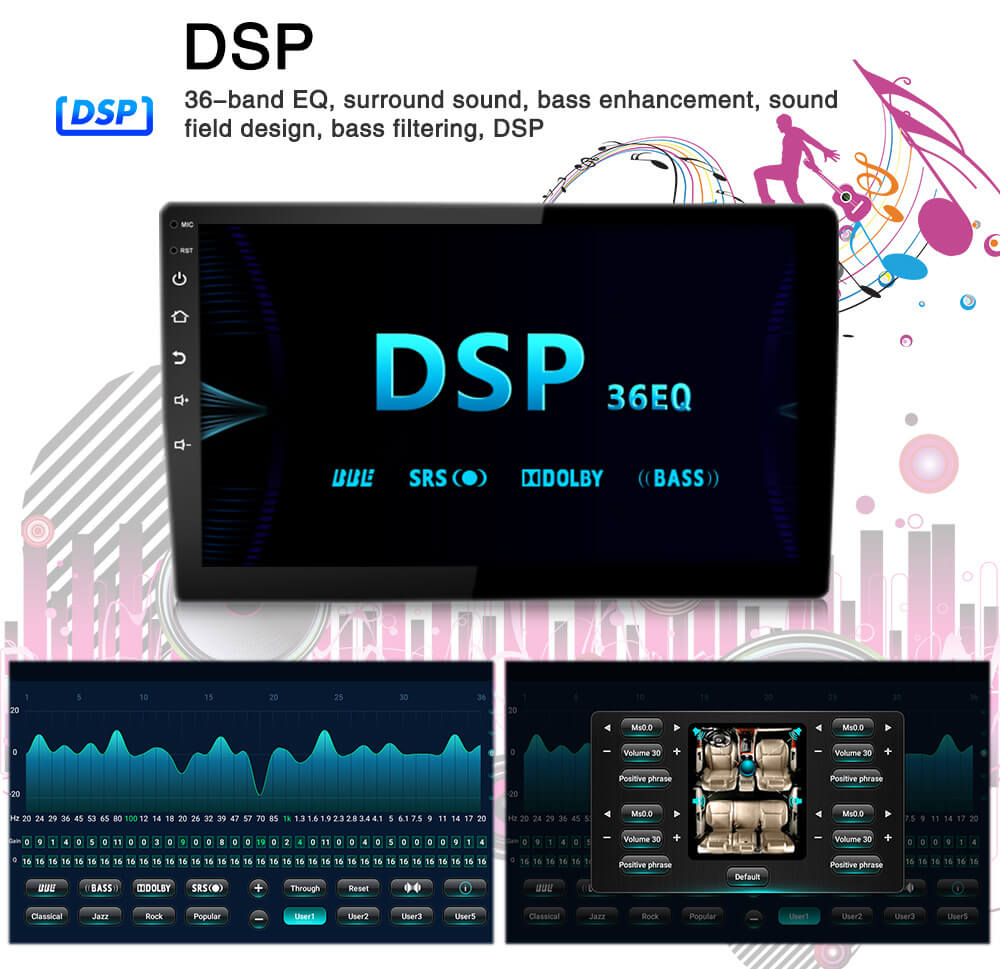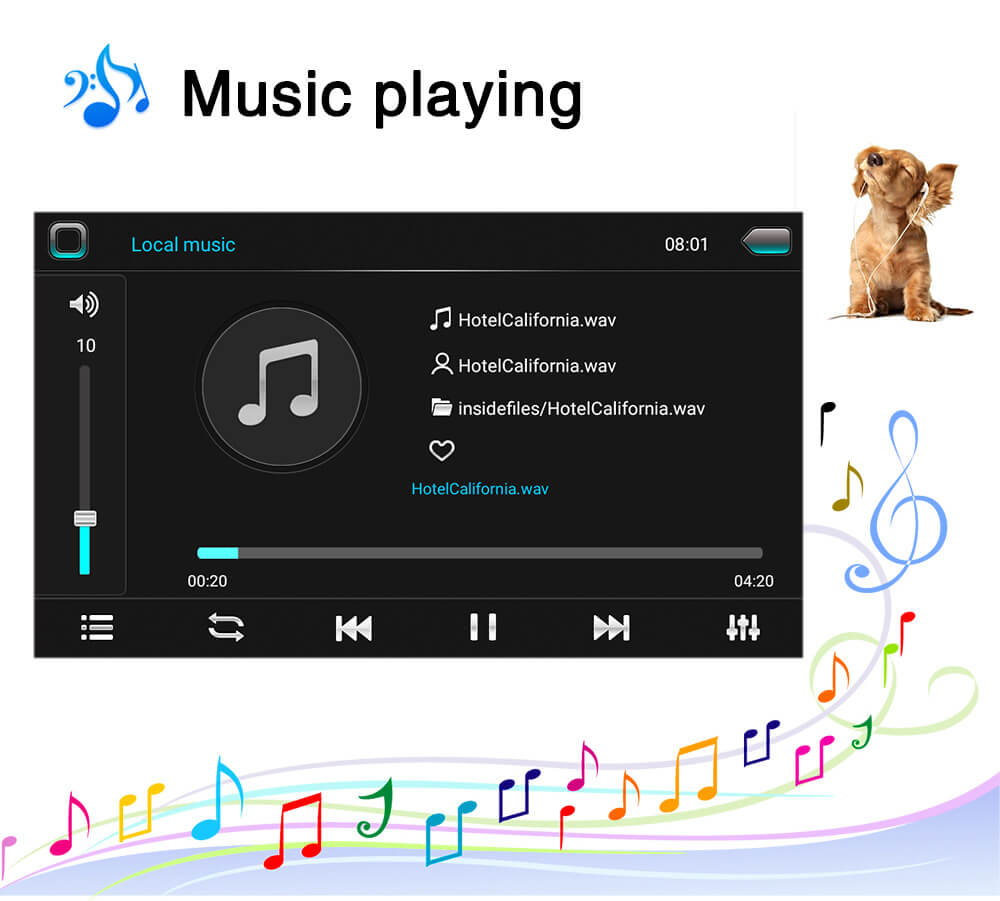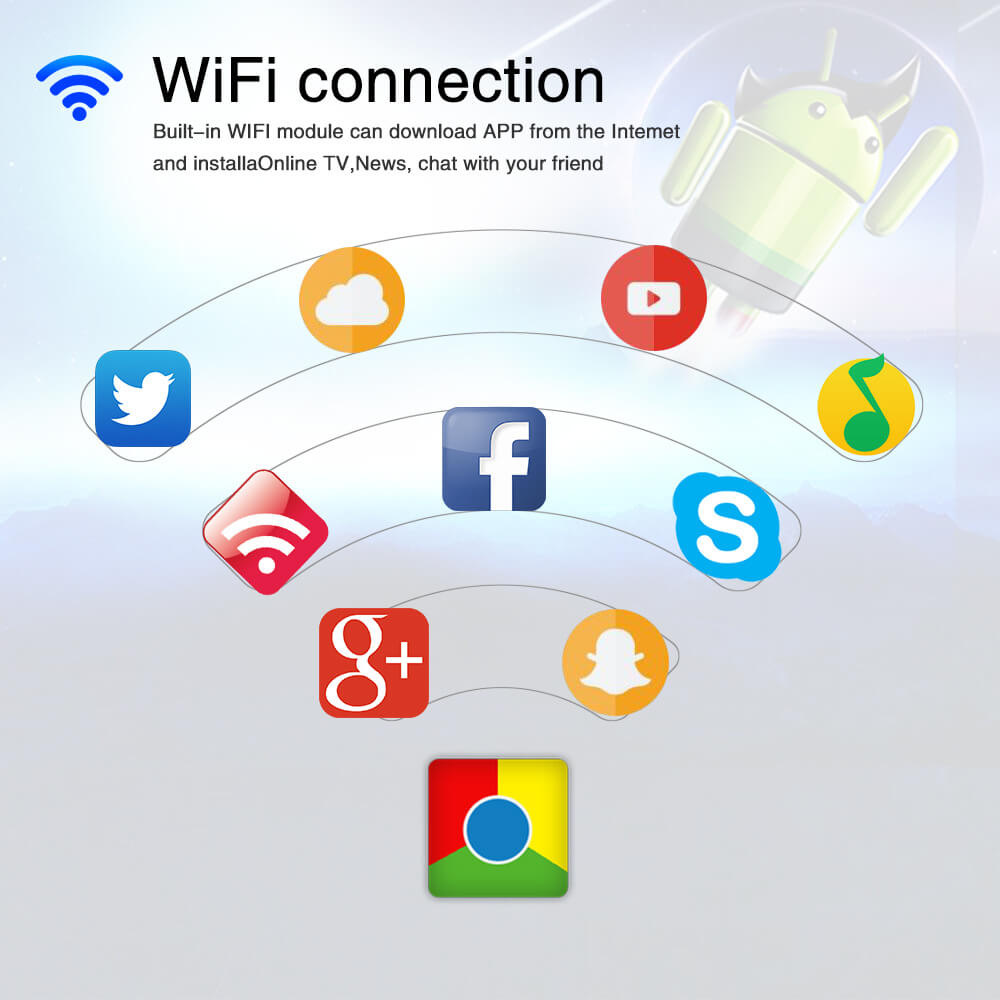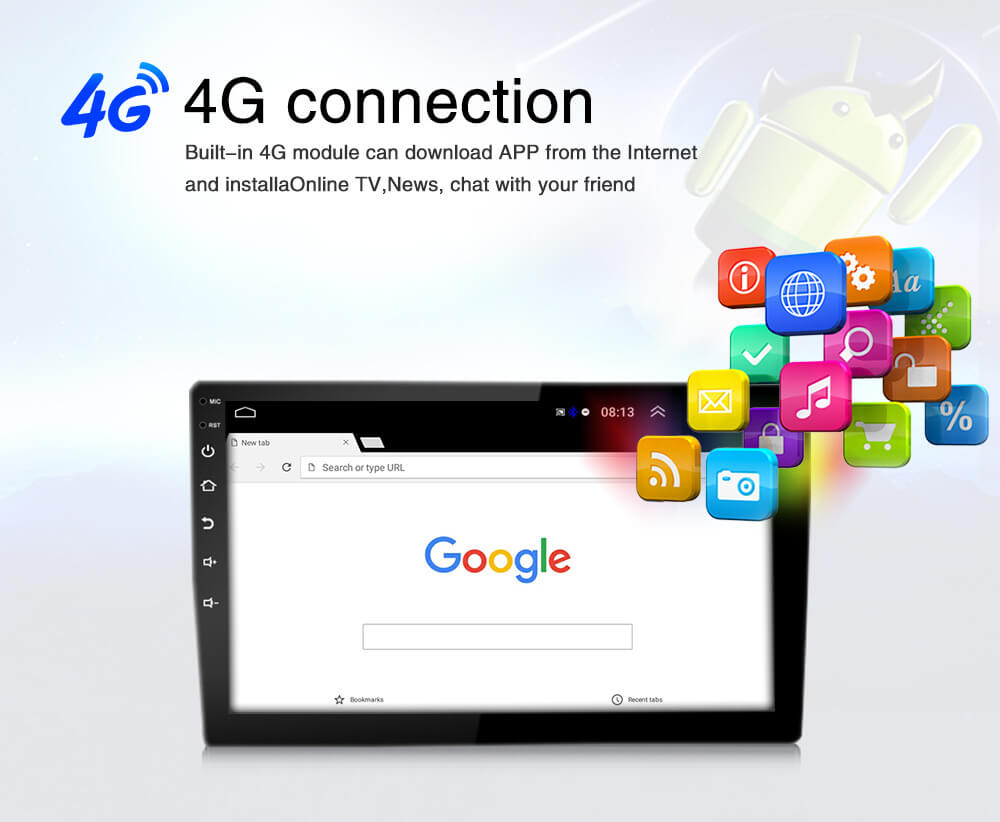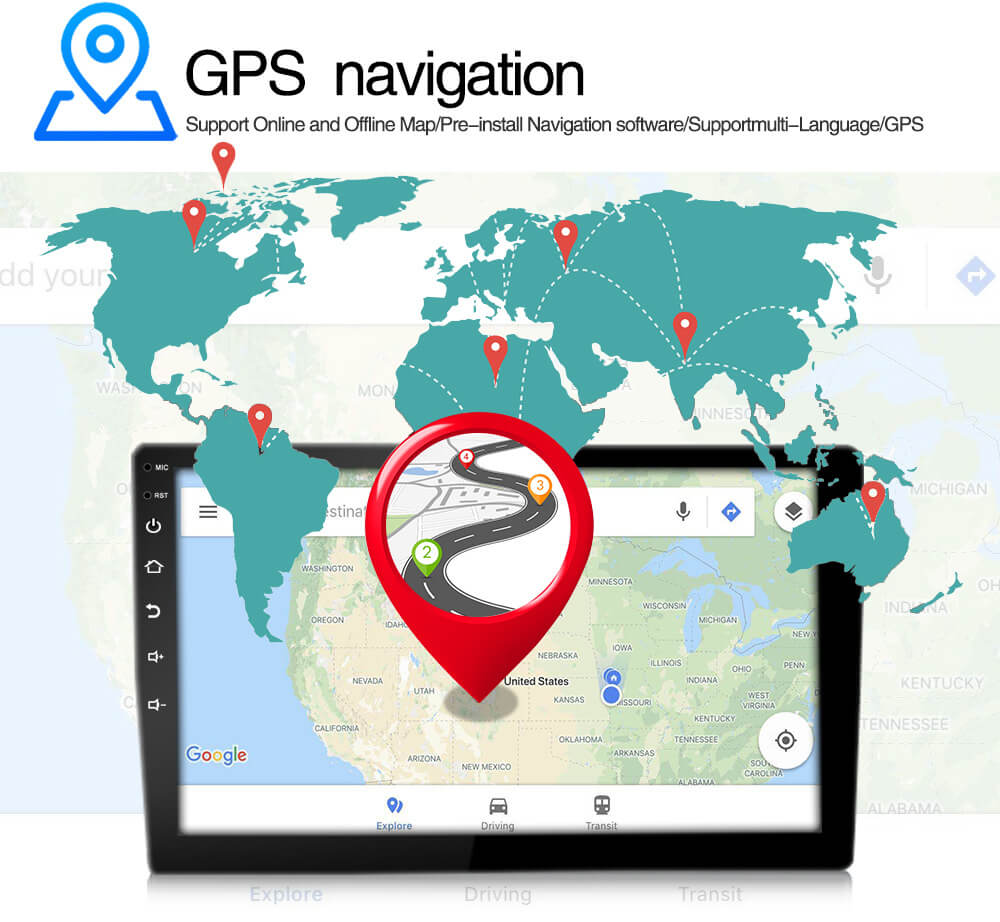 Satisfaction Guarantee
1.30-Day Money Back Guarantee.
2.Secure payment with PayPal & Credit Card
3.Free Shipping with Tracking for every order.